Port Loko, Sierra Leone
As a result of AIM's ongoing FGM-awareness and educational programs in the region of Port Loko District seven former Soweis (women who practice Female Genital Mutilation) have turned their back towards this harmful traditional practice and publicly declared their will to "throw away their knives." By now, all of them also advocate against FGM and serve as ambassadors for AIM, travelling to communities all over Sierra Leone to promote formal education for girls and to speak out against FGM and other harmful practices.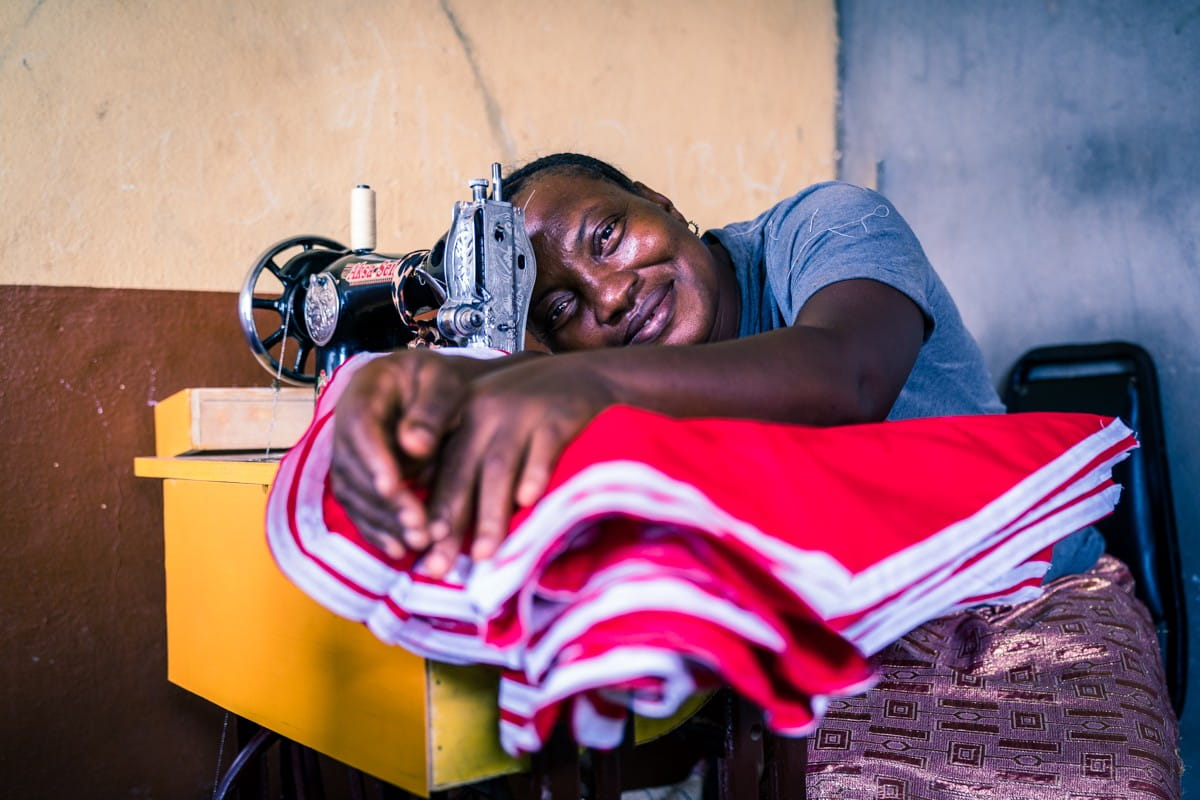 Besides the recognition these women had within the community, their function as a sowei also provided their main source of income. In order to create an alternative income-source this group of women, with the support of AIM, started the set-up of a vocational center in 2019 to offer trainings for women to become tailors.
The tailor center started small, with only 7 women, but according to the Bottom-Up approach it is growing and more and more women are interested in receiving a training. A bigger vocational center is currently being planned so that more women can get a training in future.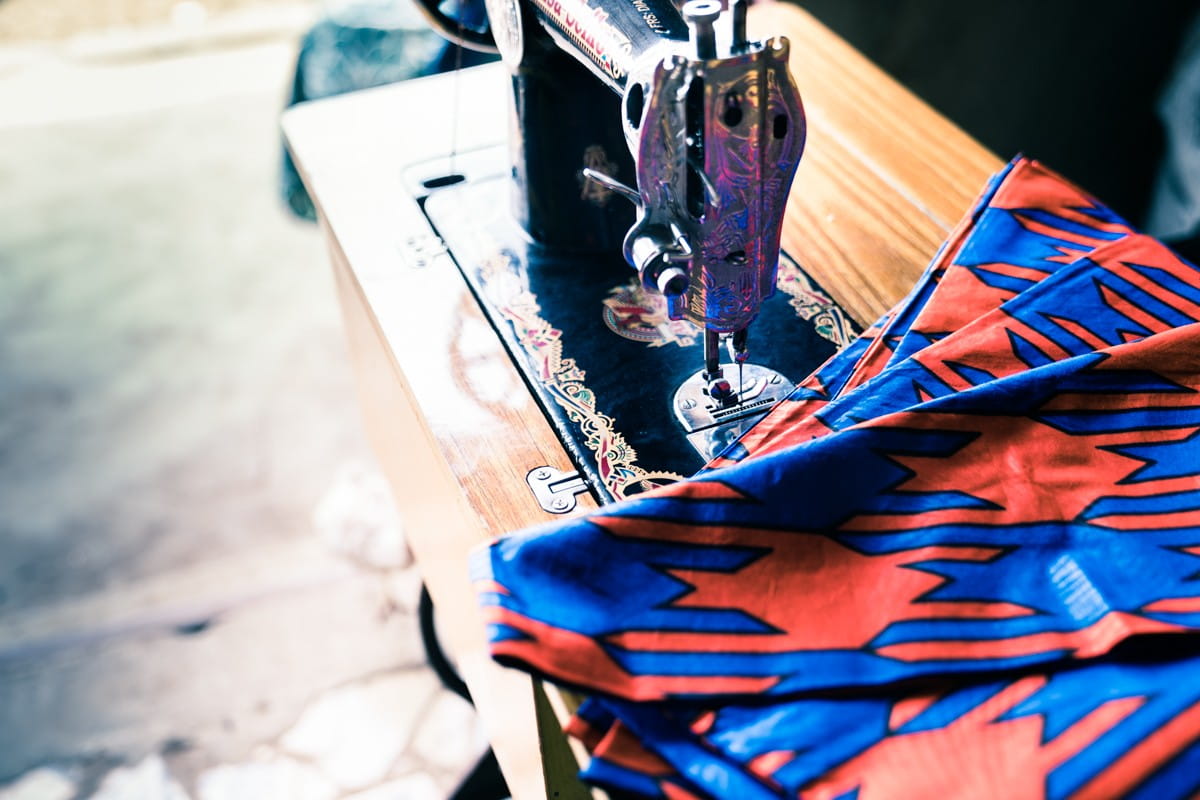 Educational opportunities for girls and women in Sierra Leone are still very limited, especially in rural areas. Thus, we are happy and proud to be able to support our local partner AIM to build up an alternative in cooperation with the women themselves! It will surely create many new perspectives and promote an independent and self-determined future for the women, as well as for their families.
With joy, curiosity and pride the women started their first sewing projects and were the first to be commissioned to sew pillowcases, laundry bags and many more products for LINDLEY LINDENBERG. It is wonderful how these colorful fabrics from Africa found their way into our bedrooms. We are looking forward to expand this cooperation in the future. Of course, we will keep you up-to-date on new developments!